Conducting any real estate transaction can be overwhelming for the seller as well as the buyer. More often than not, people get bogged down by the stress and forget that they are in the process of creating a new home or realizing an investment. Our goal here at Winfam Real Estate is not only to help you navigate the process successfully but, more importantly, to enjoy it!
While all the skills and knowledge in real estate is vital, we believe communication is key. For that reason, we invest the time to understand our clients' needs and set realistic goals. This involves asking the right questions, listening, and providing honest and accurate answers.
So whether it's buying or selling, we ensure that our clients will benefit from our knowledge, our integrity, and our promise to provide exceptional service.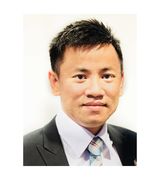 Designated Broker
PO BOX 1604, Lynnwood, WA 98046
Winfam Real Estate.Buyer's Agent, Listing Agent, Relocation, Short-Sale, Landlord. (206) 202-7842